Express associates volunteer thousands of hours each year, and our job is to provide the flexibility so they can explore that passion. While our giving philosophy is focused on economic independence for those in our community, our associates volunteer for agencies that support everything from animal welfare to building urban gardens. We have extended our efforts globally through our partnership with the MGF Touch Foundation, which supports nonprofit organizations around the world that work to end human trafficking.
On a corporate level, our community engagement philosophy has three primary focuses:
Supporting women, men and families in their efforts to gain sustainable economic independence
Supporting arts and culture

Providing meaningful flexible ways for our associates to volunteer
VOLUNTEER HOURS
Since we began our volunteer engagement program in the summer of 2014, our associates have donated valuable time and energy into giving back to their communities.

PRIMARY ORGANIZATIONS AND EVENTS



At Mid-Ohio Foodbank, we believe it's not acceptable for thousands of our neighbors—most of them children and seniors—to go hungry. We aim to provide efficient, effective ways for hungry people to meet their basic food and nutrition needs.


Besa connects people with local charities - from food pantries and community gardens to homeless shelters and senior homes. With your help, we provide support to those who need it most.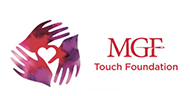 MGF Touch Foundation's primary focus is to volunteer within organizations internationally that serve women in the prevention and elimination of human trafficking and slavery.