It used to be that wearing a suit in the summer was…not every guy's idea of a good time. The fabrics were sweaty. The fits were restrictive. And the styles were old-fashioned and fusty. But men's summer suiting has come a long way. Thanks to smart tailoring, lightweight fabrics and a low-key approach, men's summer suits are dripping with style. They're easy to wear, ideal for events formal and less-so, and absolutely excellent for pictures. Ahead, our guide to the best summer suit styles for men right now. Suit season starts today.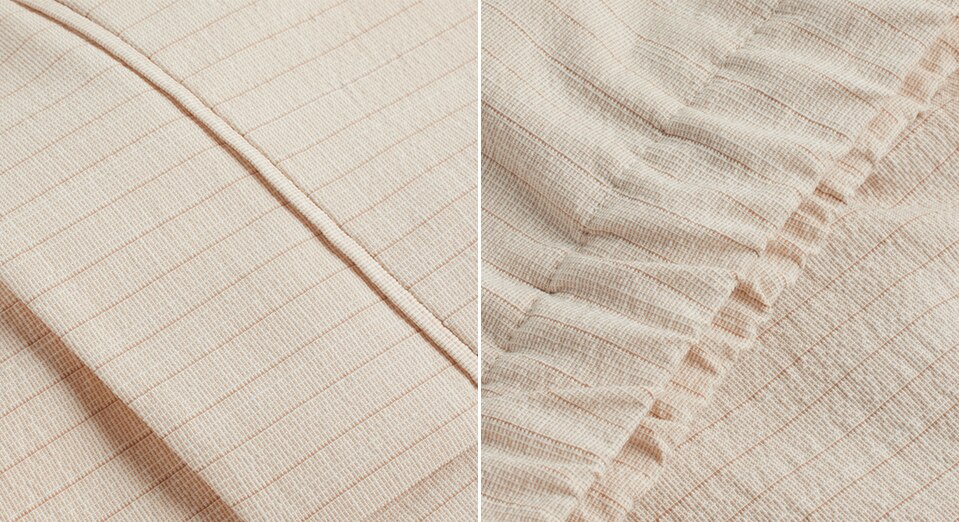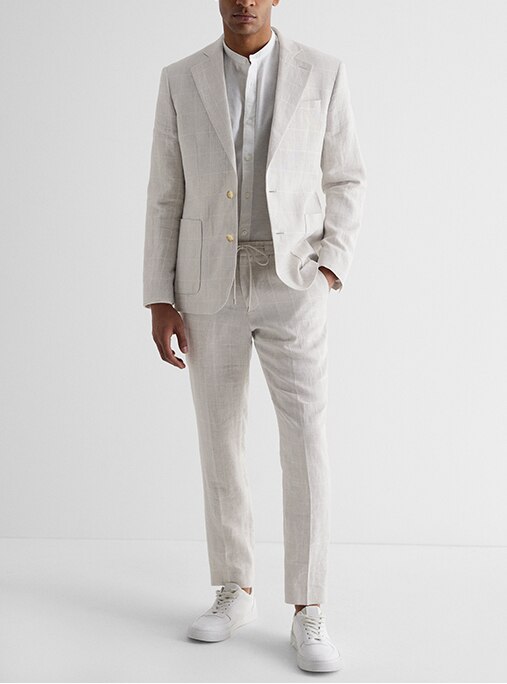 If you're really going to be somewhere hot, hot, hot, linen may be your only option. Of course, this isn't the linen from your mom's tablecloths. Today, linen is blended with other fabrics like cotton, rayon or polyester, making the weave softer, more durable and more rumple-resistant. So sure, start with it freshly pressed, and then stop worrying about creases and wrinkles. In the end, that's part of the charm. And didn't you know? Dancing shakes out deep folds and rumples in no time.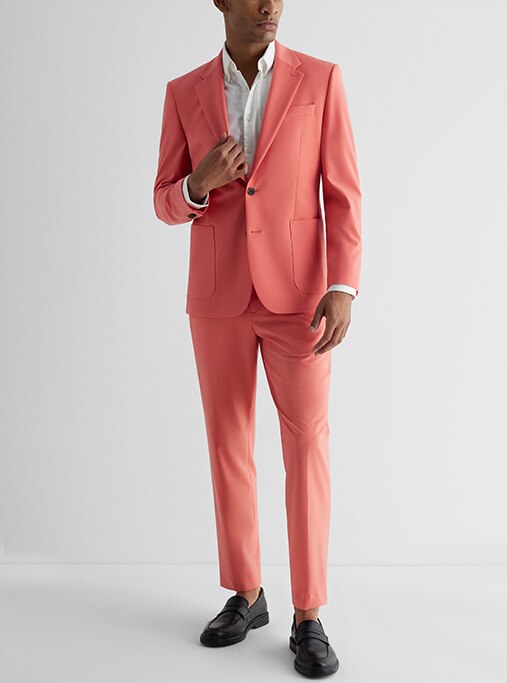 Sure, you are permitted to invest in a single summer suit in a medium gray tone that you can wear to work events, formal events and weddings for every season of your life. But just one. The rest of your summer suits should reference the season in fun shades. A light blue suit will get more wear than you might imagine. Every guy looks great in a crisp white suit—picture it layered over a tropical print shirt. And real men wear pink suits, full stop. There's no wrong answer when it comes to choosing a colorful summer suit. The point is that you get one, and that you enjoy wearing it.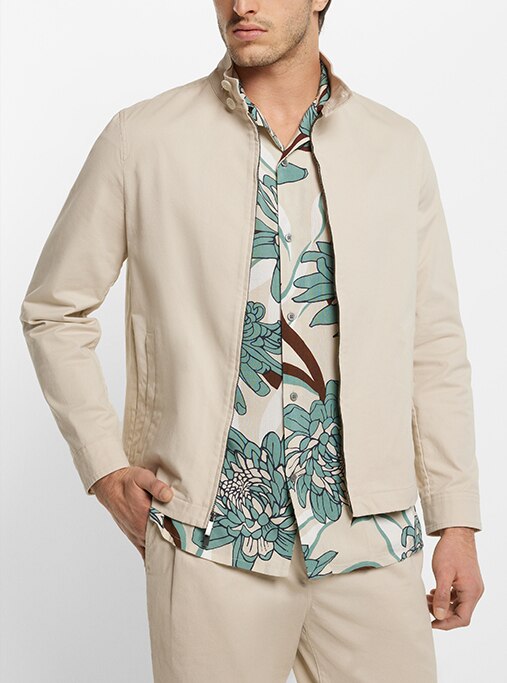 The most classic option would be a breathable button-up like our classic 1MX. And for professional commitments and events with an air of formality, that's definitely your best choice. But if you're wearing a suit to a party, you can have a little more fun. A loose rayon shirt in a fun print. A performance polo in an unexpected color. And easiest of all? T-shirts are great under summer suits, worn with fresh white sneakers and ready to dance into the sunset.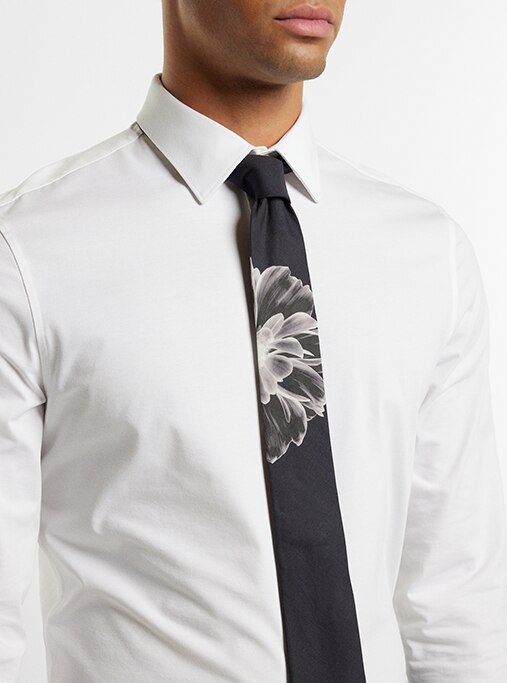 Your summer suit is a social kinda guy. He doesn't want to go at it alone. So do add accessories, like patterned ties, colorful bowties, sunglasses or even pocket squares. Even at the fanciest events, summer suits are less fussy than fall or winter styles. Everyone—including your suit—wants to kick back and enjoy the season.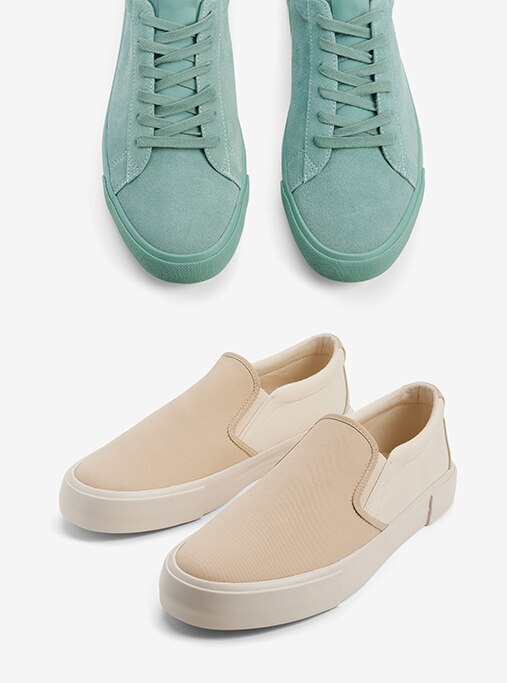 You don't need us to school you in the supreme versatility of a good pair of kicks. For the summer months, white sneakers are a go-to for suits. And we're not just talking about all-white sneaks. A black sneaker with white soles could work, too. And so could a slip-on sneaker in a light canvas tone, or a suede version in a flashy shade like blue or turquoise. Sandals or espadrilles with a summer suit might be pushing it, but for the right beach wedding, you might be able to get away with it.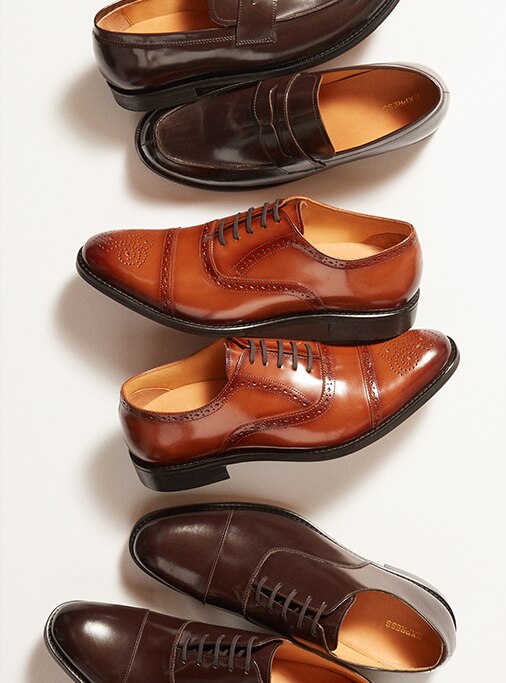 Unless you're headed to a black-tie wedding, you're going to want to skip shiny, formal black shoes for the summer months. Instead, look for brown or cognac oxfords or lace-ups. Better yet, find loafers with a little personality, like a two-toned pair, or ones with sharp details like hardware or tassels.