When the temperature drops, the layering potential increases, and that's where outfit greatness is born. There's a fun and ease about dressing
for spring and summer, of course, but the fall and winter seasons add in a whole new layer (pun intended) of playing with different fabrics and textures.
Which brings us to the timeless closet staple we can't get enough of right now: faux leather.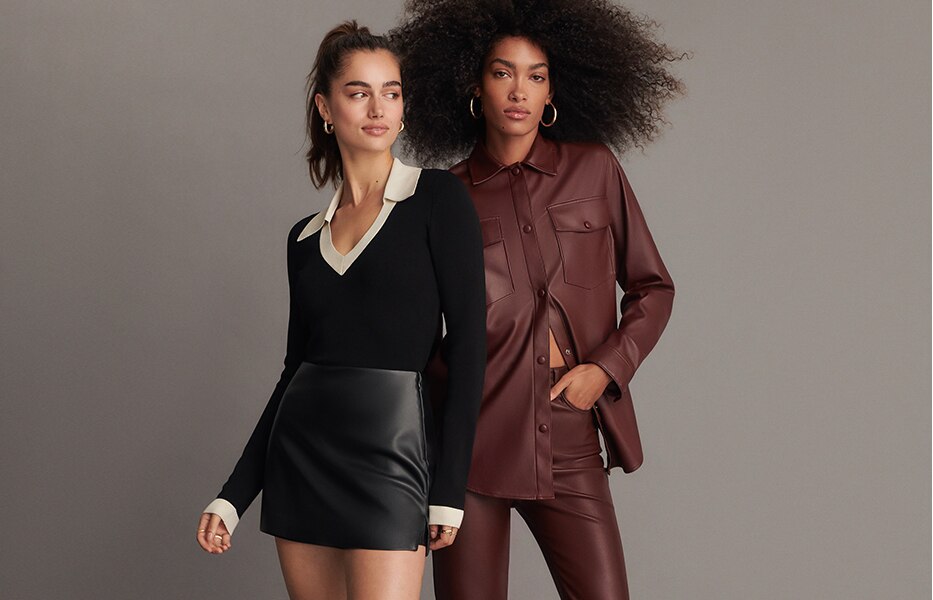 Whether it's a statement piece, accessory or full head-to-toe look, the leather trend always delivers on the cool factor. Ahead, we'll answer some
common style questions and share tips on incorporating faux leather in your everyday wardrobe.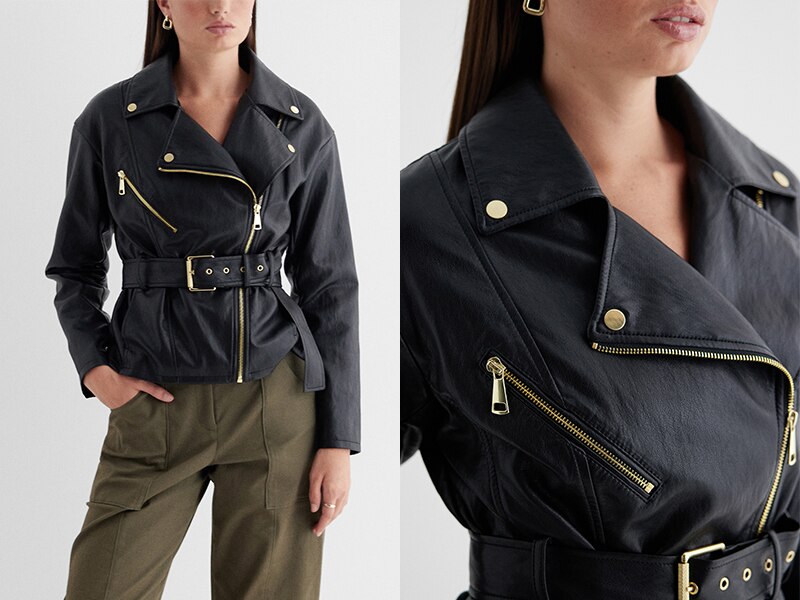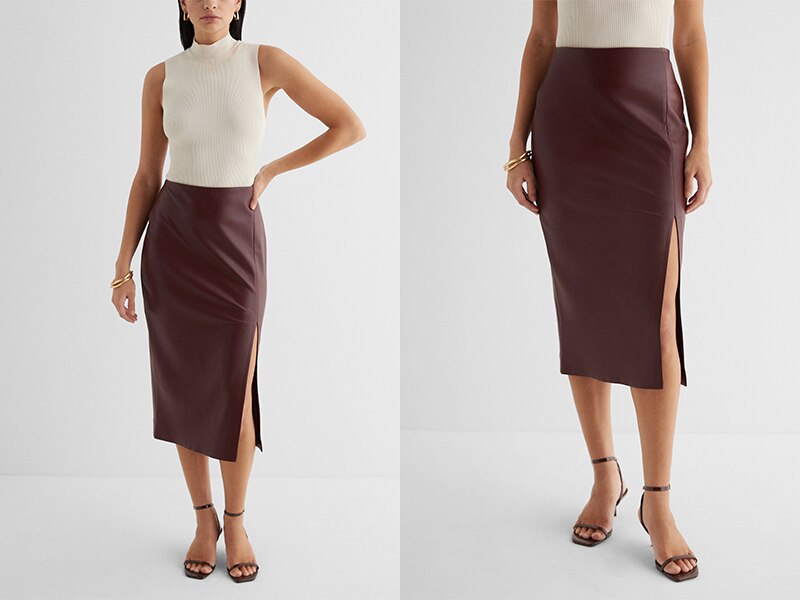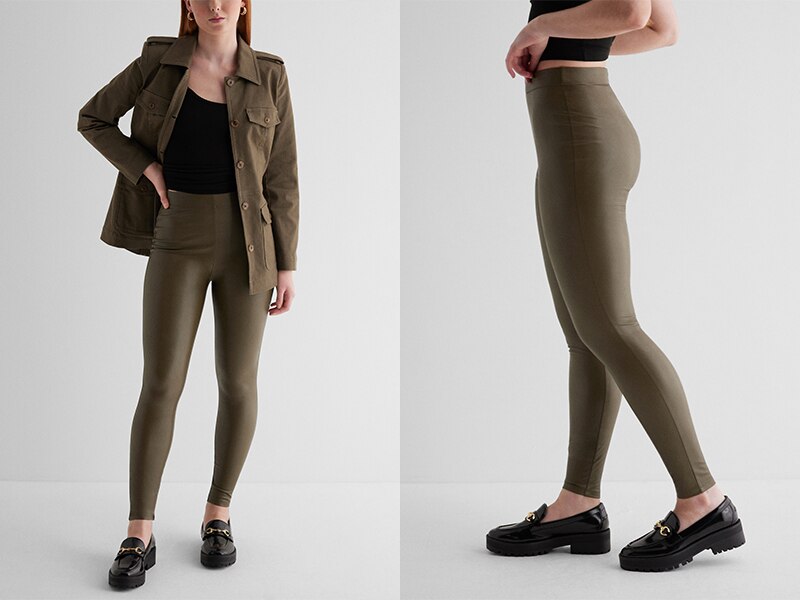 Meet your new favorite going out denim.
2. Body Countour Faux Leather Tank

If you're already a fan of our curve-sculpting base
layers, let us introduce you to this elevated faux
leather version.
3. Faux Leather Boyfriend Blazer

Oversized, versatile, belted at the waist—seriously,
what's not to love. Pair with a sweater and wide leg
jeans for everyday wear, or throw on matching faux
leather pants for a girls' night out.
4. Faux Leather Belted Mini Skirt

Sleek and leg-lengthening, this faux leather mini is
about as excited for sweater weather as we are. Just
add a chunky knit and your favorite boots.
5. Faux Leather Lace Bodysuit

A smoothing (read: incredibly flattering) piece elevated
with romantic lace detailing.