What do you wear when you're looking for something a little nicer than a t-shirt, but still cool and comfortable? Enter the sweater polo. A cross between the classic collared polo and your favorite soft sweater, this wardrobe staple has the proven ability to effortlessly elevate any outfit.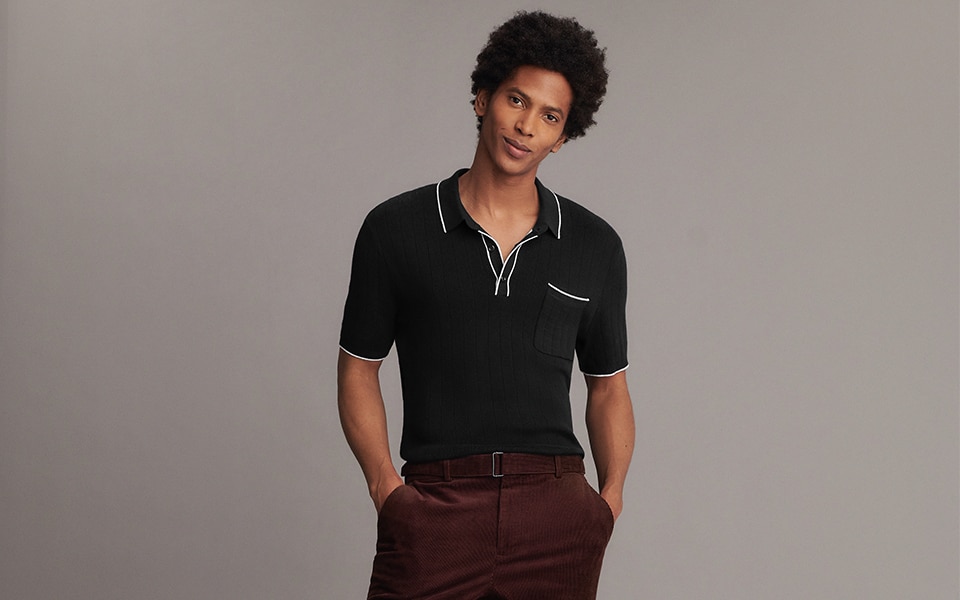 It's no wonder the popularity of the knit polo continues to grow—and with its extreme versatility and season-spanning wearability, we're dubbing it the new style basic. Read on to find answers to some commonly asked questions, along with tips on styling men's sweater polos for every occasion.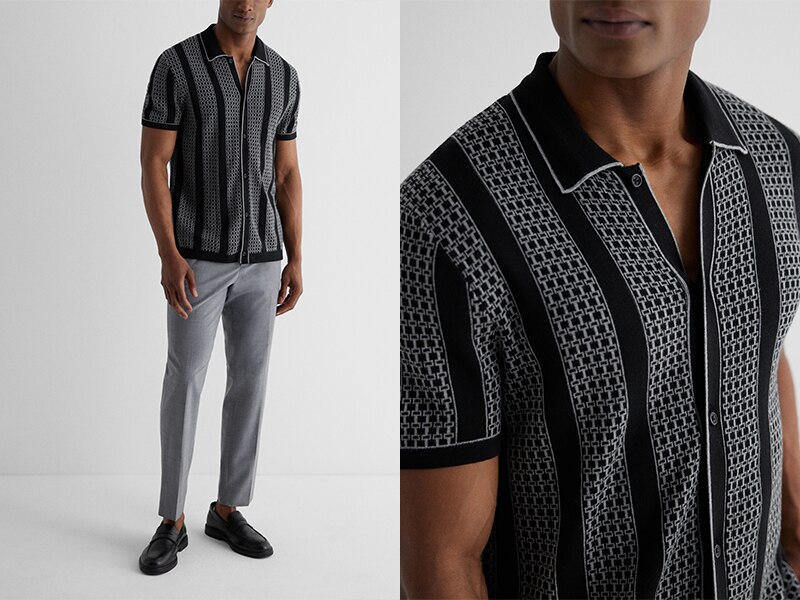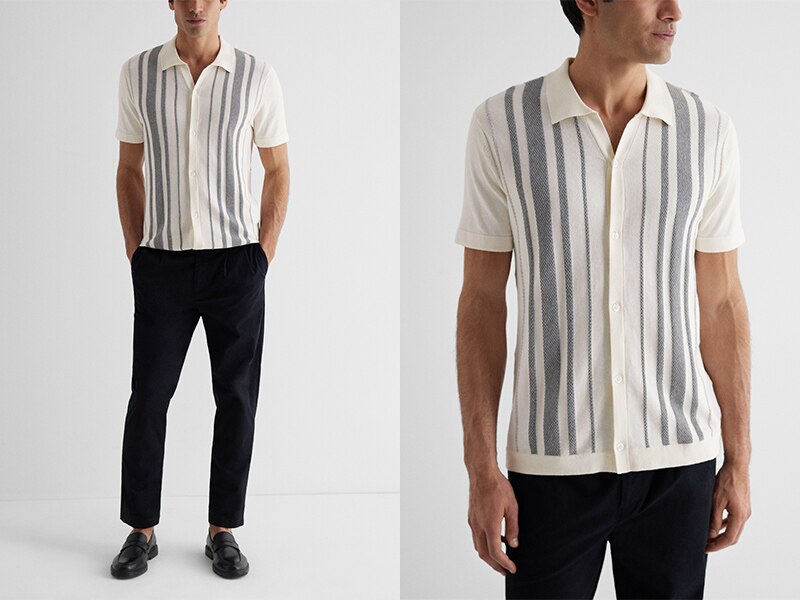 1. Introduce your jeans to new knits.

We all have those moments where we just want to
throw on a t-shirt and jeans and call it a day, but
why not swap out that tee for a knit polo? With no
additional effort, you'll instantly look more polished
and put-together. Try a textured, neutral-toned polo
paired with dark wash slim fit jeans, and then finish
the look with minimal sneakers.

2. Mix and match with tailored
separates.

Our five-star suiting is made to be worn your way,
every day, for any occasion. And in the cooler
months, styling blazers and suit pants gets even more
fun when you can add in layering. Create a tonal look
by pairing your knit polo with Modern Tech Suit pants
in a matching hue. Then, top with a blazer or mix
things up with a leather jacket if you're headed out.

3. Play with different textures.

Who said being materialistic was a bad thing?
Luxe knit polos work especially well paired with
other soft fabrics, and you've got endless
possibilities depending on the season. For
example, you can layer a cotton-blend sweater polo
under a lightweight suit in the warmer months, or
team a heavier long-sleeve polo in a textured knit
with flannel or corduroy pants when it gets colder.

4. Keep your options open.

Classic sweater polos are a must for every guy's
closet, but don't forget about their full-placket and
zip-up counterparts. These greatest knits offer even
more styling flexibility to match the outfit vibe you're
after. Try a striped sweater polo halfway buttoned to
leave room for a chain necklace or two, or wear it all
the way open over a solid tank tucked into relaxed
dress pants or chinos.