Once classic workwear, now a staple for every day of the week, chinos are just as essential to your wardrobe as good denim. And just like good
denim, they can be worn dressed up or more casually. Read on for the ultimate guide to men's chinos, including fit and color, plus styling ideas to boot.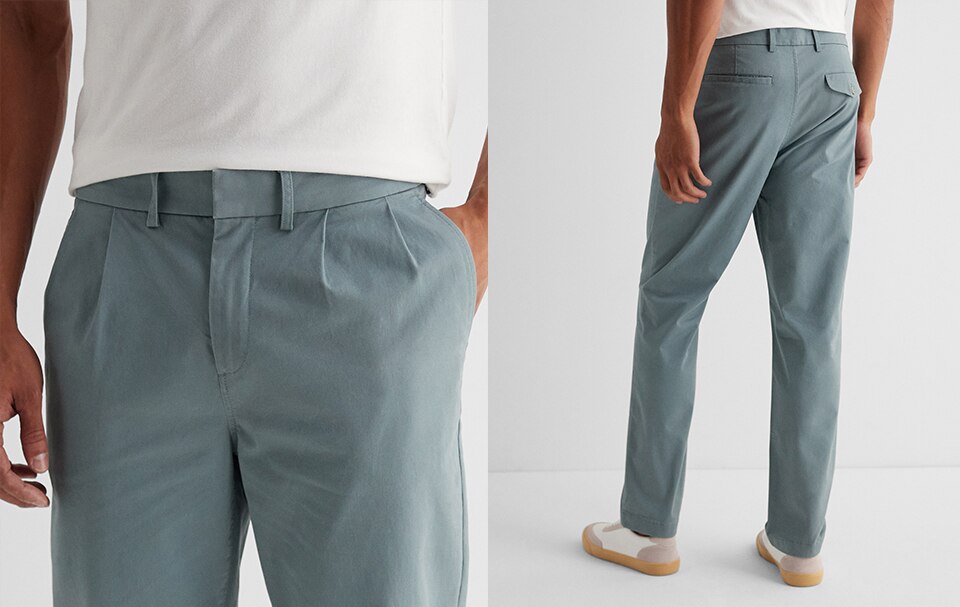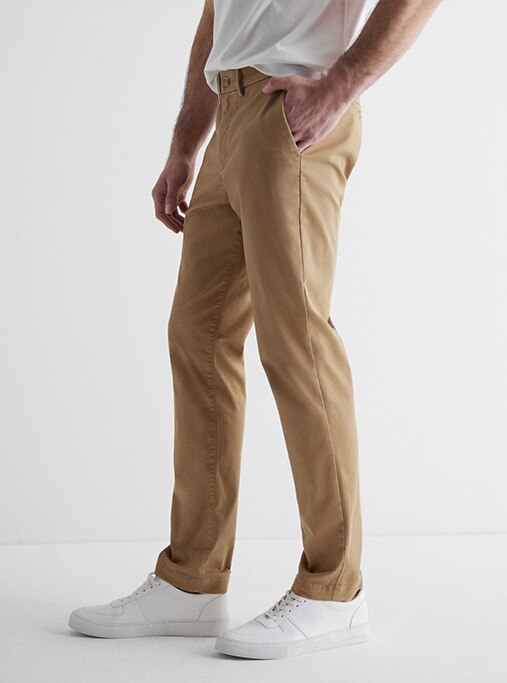 With a tapered leg and 14" leg circumference, slim fit chinos are a great option for looking professional and put together. Simply throw on and add a 1MX dress shirt for a look that'll impress your boss, or pair with a matching blazer and leather oxfords to take on the wedding guest circuit.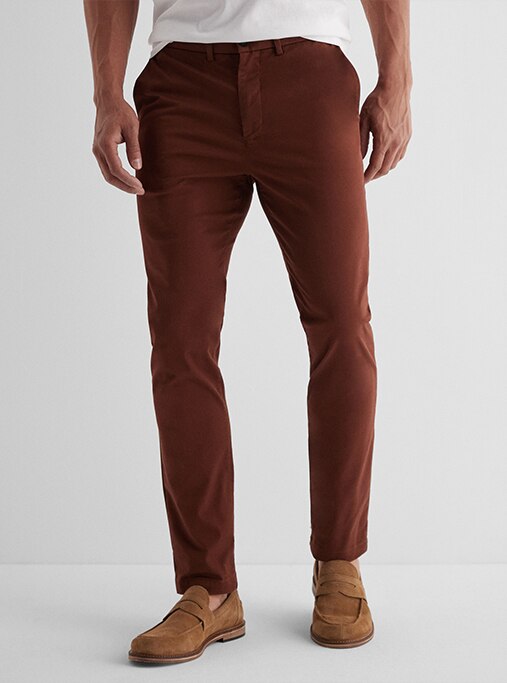 If you're a guy who loves his skinny jeans, listen up. Our skinny stretch chinos give you the most fitted (and most modern) look, with a 13.5" leg circumference. And even more good news: You can style these the same way you'd style your favorite pair of jeans, be it with a retro-inspired sweater polo, a flannel layered over a classic tee or with a hoodie and sneakers for weekend errand runs.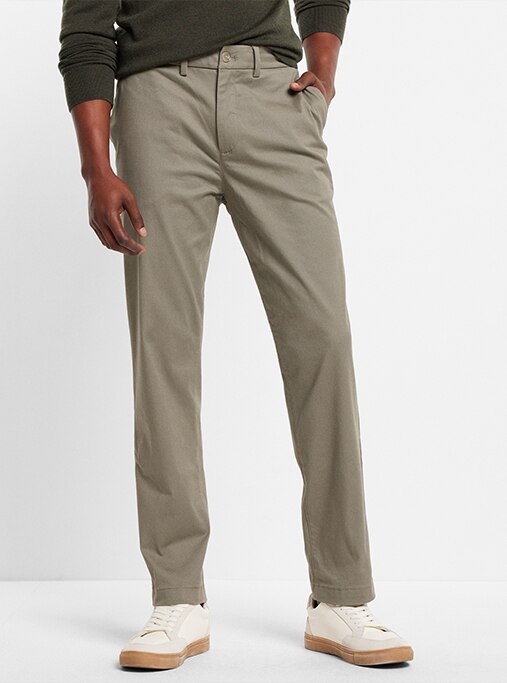 Athletic slim chinos are slim through the leg with extra room in the thigh, making them ideal for guys with more muscular legs. They're designed with plenty of stretch for total comfort, so you'll feel great wherever you're headed—wearing with a polo for the golf course? That'll work. Throwing on a short-sleeve button-up for last-minute happy hour plans downtown? We've got you covered there, too.