At its most basic level, a sweater is all about warmth. But men who dress well know better. Own the right sweaters, and suddenly knits are a functional wardrobe workhorse. Worn over a collared shirt, a crewneck sweater can add the very same polish as a blazer. Layered under a tailored jacket, and a turtleneck sweater makes jeans elevated enough for a fancy night out. Ahead, all the details you need on the best sweaters for men, from fine knits to chunky wool, to pullovers and polos.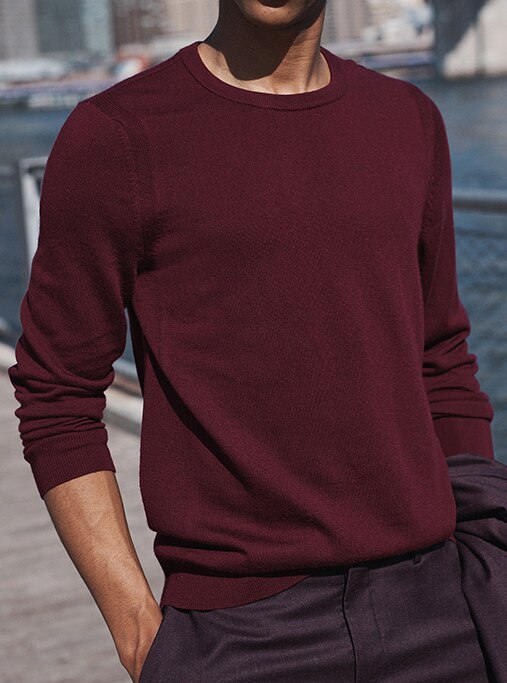 With a simple crew neckline, a pullover sweater is equally at home over a tee or a shirt and tie. While a roomy cotton version would be great with jeans, a merino wool pullover gives that extra clean-cut dimensionto a collared shirt for drinks with the guys.The sleeves should lay close to your arms, but without being so tight that they bunch. As for the length, aim to find a pullover that skims the side of your torso and covers your waistband.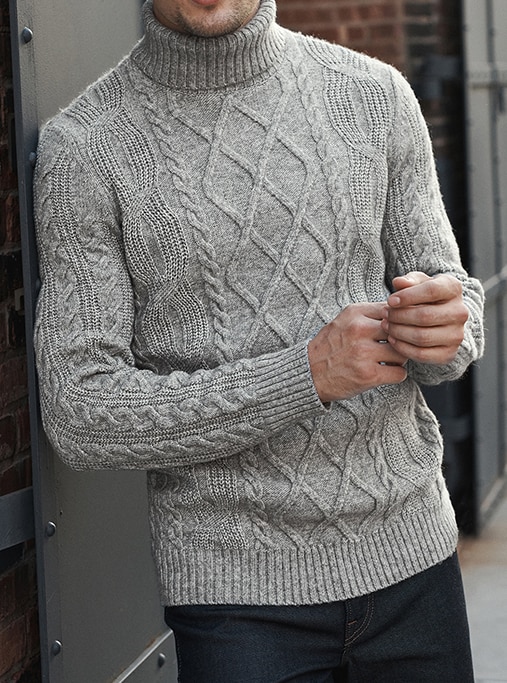 Here's one for you: The most important thing about a turtleneck sweater isn't actually the neckline. It's the material through the torso, which should be sleek and smooth, with no bulk or ripples, especially at the waist. That means it's best to opt for lightweight materials, like merino blends, and avoid chunky ribbing.A turtleneck sweater is great in navy, black or gray, but the tapered fit also sings in sharper, more contrasting shades. Try one under a suit, or on its own with flat front trousers.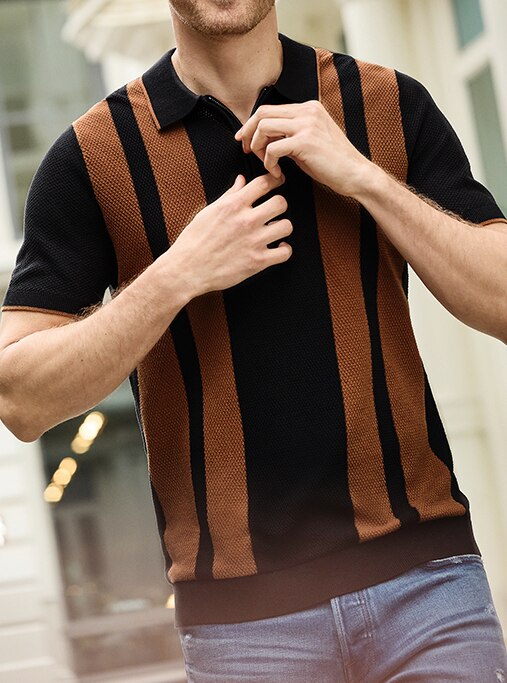 The lightweight knit of a polo sweater is just as classic as the summertime staple, but with a little extra heft for cooler temperatures. Wear it with chinos or under a blazer. The key is that you keep it untucked—otherwise a polo sweater can look overly preppy—and opt for a tailored fit. Loose polos can look sloppy. Instead, the sleeve shouldn't be too tight or short, and the knit should skim your body from shoulder to waist without pulling. As for popping the collar: Since it was designed to be turned up against the sun's harsh rays, best to leave it down in winter months.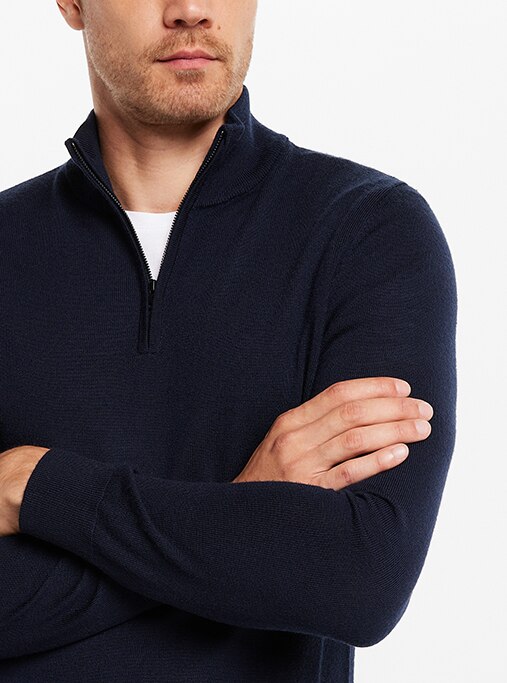 A quarter zip sweater is an excellent layering piece, but that does mean it likely shouldn't be worn on its own. No matter, though, because it looks excellent with polos, collared shirts or tees. And like most sweaters, it's meant to fit snug but not tight, with the seam along the center of each shoulder. To keep your layers from bunching under a coat, wear a quarter zip sweater instead of a jacket. You'll be cozy, and you'll be all business.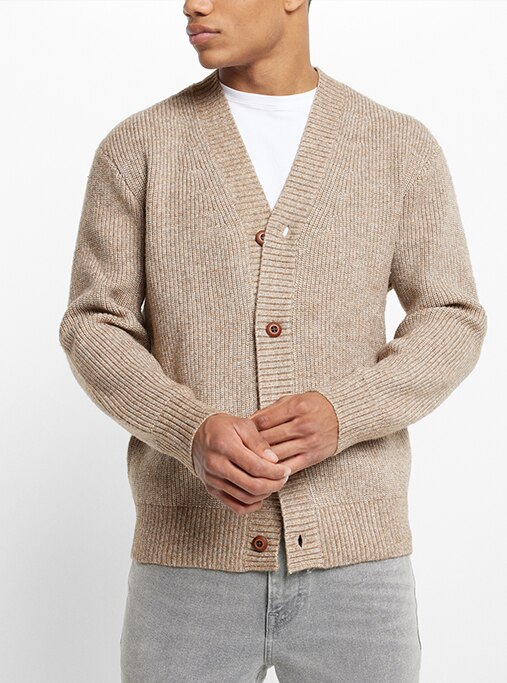 For some guys, a cardigan feels fusty and old fashioned. If you're one of those guys, allow yourself to consider the simple elegance of a cardigan playing the same role in your wardrobe as a sharp jacket, only with a lot more comfort. Bulky cable-knit versions are great for weekend wear, but for work events, a thinner knit will serve you best.