We all know good jeans when we've got them. They're comfy. They're flattering. And they're the first thing you turn to in your wardrobe when it's time to get dressed, both for life's biggest and flashiest moments, and for the smaller, sweeter moments in between. But the problem is, most of us have exactly one pair of good jeans—and that's if we're lucky. The rest? Too tight or too saggy, too long or a little short, the wrong color blue, a fly that'stoo bulky. But what if you could build the perfect denim wardrobe, once and for all? And what if every single pair of jeans was good jeans?Good denim delivers excellent fit and style for every occasion. Ahead, the jeans you need to own (and the ones you don't), with tips and tricks about how to nail the right fit and finish for you.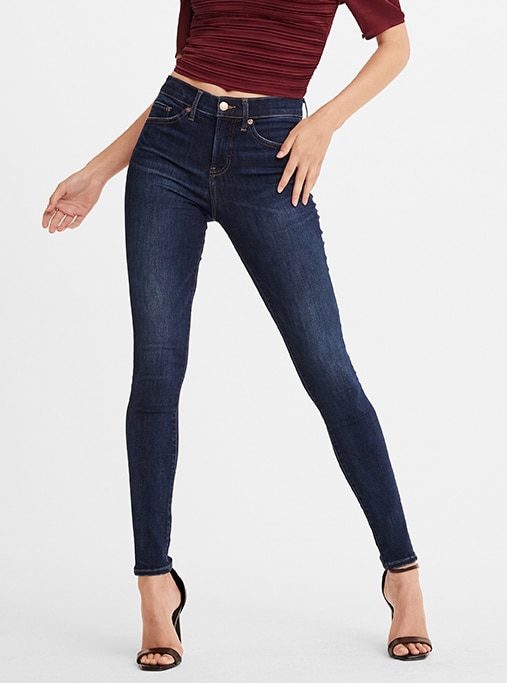 Whatever your corner of the internet has to say about it, skinny jeans are here to stay. Ours have a body-skimming fit from leg to ankle, and plenty of stretch. Skinny jeans are meant to be worn long and lean, with the hem of the jean falling just above the bump of your ankle, with no bunching on top of your foot. If the fabric starts to stack, that's a good sign a shorter inseam would serve you well.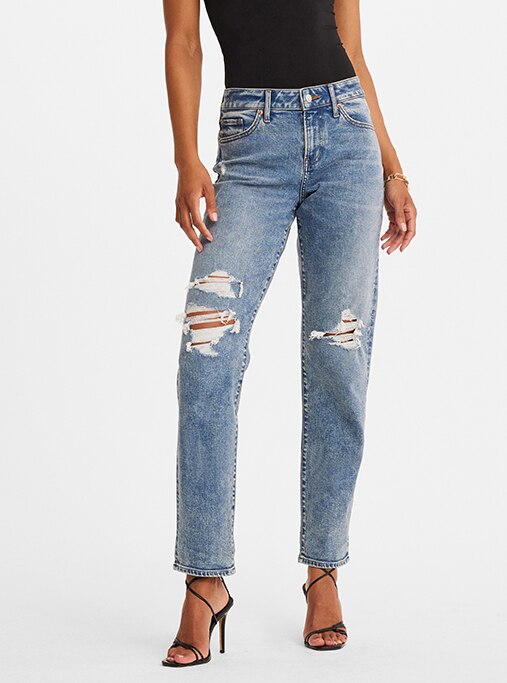 Build with better boyfriends.
At their best, boyfriend jeans don't actually look like your boyfriend's jeans. They should look comfy but not overly roomy, perfect with sleeker tops and sweaters. Go for a boyfriend jean that has an easy fit through the whole leg, with a slightly tapered ankle. As for length, you'll want to make sure the hems don't dragor else the jeans can look sloppy. And because boyfriend jeans do have a low-key vibe, you'll want your top to contrast. Boyfriend jeans sit well with tailored shirts and smooth tanks and they're especially cheeky with strappy heels.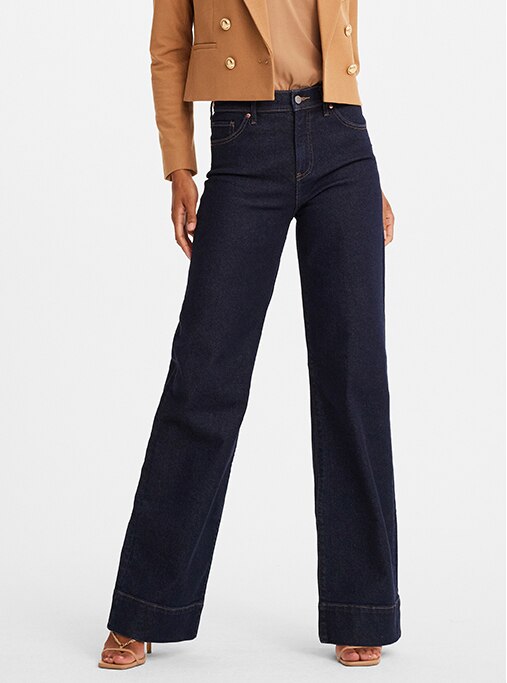 Wide leg jeans have an irresistible polished appeal, but there's a few rules for wearing them right. Most importantly: Wide leg jeans can't and won't work with every shoe in your closet. Aim to wear them trouser-style with heels, with the hem hitting at the center of the top of your foot without covering your shoes completely. You'll also want to make sure the jeans fall straight and flat from waist to hem, with no ripples or breaks. Highlight the nipped-in waist and leggy proportionsof wide leg jeans with tucked tops.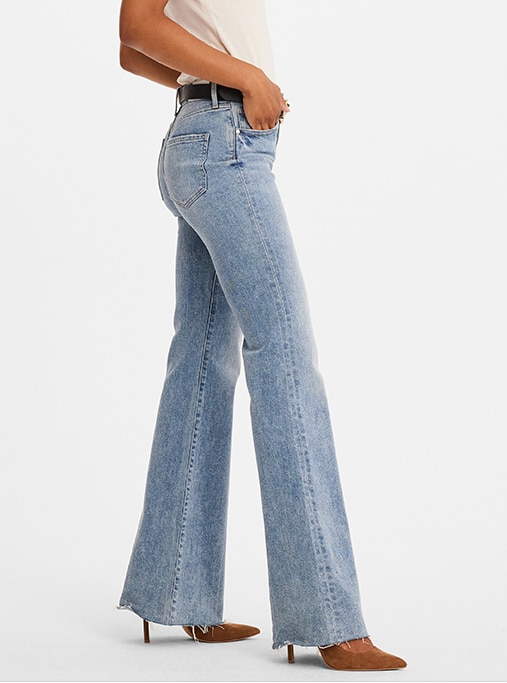 What's the difference between flared jeans and wide leg denim? Excellent question. Wide leg jeans are wide from the waist down, while a flared jean hugs the thighs and kicks out below the knee. There's a throwback charm to flare jeans, and they'll look as good with boots, heels and sneakers, depending on the length of your inseam.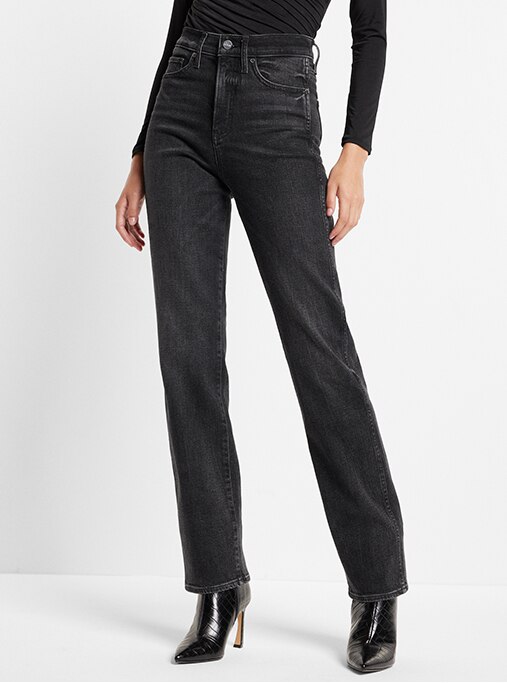 Let's hear it for high-waisted jeans.
If you're accustomed to wearing a lower rise, a high-waisted jean can feel, well, awkward. But stay the course. High-waisted jeans are elevated and elegant, highlighting the natural curves of one's body. Once you've found a high-waisted band that's comfy, the leg shape—skinny or wide, flared or relaxed—is up to you. They're especially cheeky with strappy heels.