Decoding Wedding Dress Codes
If you're like us, you've received wedding invitations with approximately 167 different versions of dress codes. Barnyard chic? Beach prep? Evening optional?  Getting suited up (or not?) to go to your best friend's wedding has gotten way too complicated.
Turns out the key to crushing it each and every wedding this season is to know the classic codes inside and out. After all, everyone should know that showing up to a black tie wedding in jeans is downright disrespectful, and it's just as bad showing up to a beach wedding in black tie. The bride and groom are doing their best to design an event that reflects themselves and their personal style, so you should do your best to show up for them looking right.
That's where the rules come in. Once you've learned the basics (Black Tie vs Cocktail Attire, etc.), you can feel confident when the odd "Cowboy Formal" hits your mailbox. Any weird code you get is just a variation on the four classics below. Check out our guide, and go forth this romantic season knowing you're dressing the part perfectly.
SHOP THESE LOOKS: Stud And Chain Clutch, Tassel Tie Surplice Maxi Dress, Graduated Metal Fringe Earrings, Saffiano Leather Oxford Dress Shoe, Classic Black Cotton Sateen Suit Jacket, Wrinkle-Resistant Performance Dress Shirt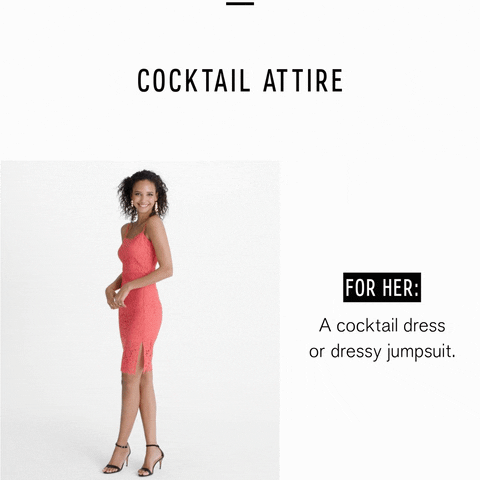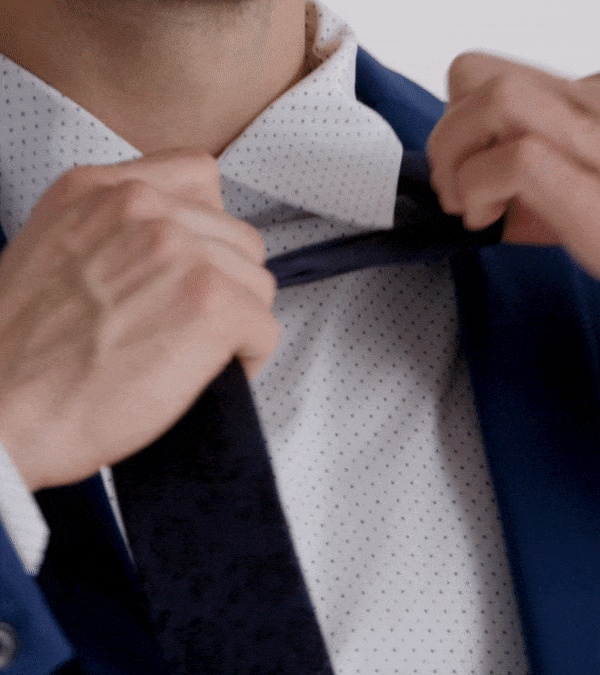 SHOP THESE LOOKS: Lace Sheath Dress, Belted Open Leg Jumpsuit, High Heel Sandals, Floral Silk Tie, Navy Blue Cotton Blend Suit Jacket, Navy Blue Cotton Blend Suit Pant
SHOP THESE LOOKS: Beaded Tassel Earrings, Ruffle Wrap Midi Dress, Thick Heeled Sandals, Reversible Buckle Belt, Navy Blue Cotton Blend Suit Pant, Slim Micro Dot Dress Shirt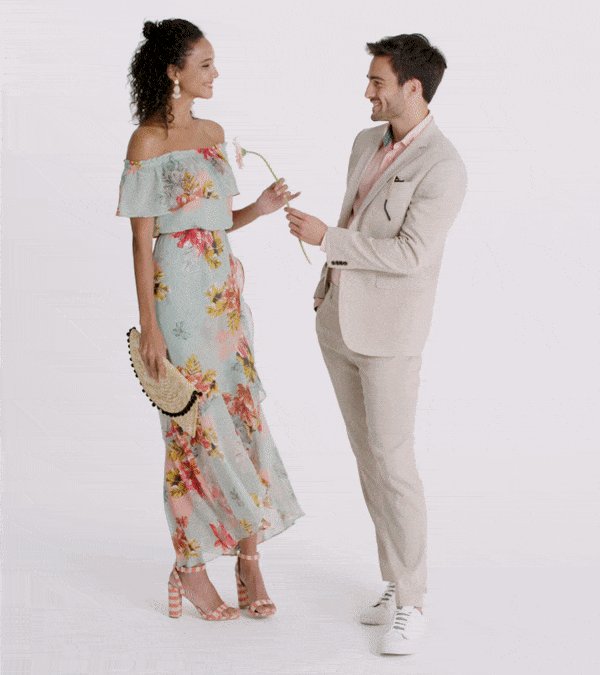 SHOP THESE LOOKS: Shiraleah Braided Pom Trim Clutch, Floral Off The Shoulder Maxi Dress, Striped Thick Heeled Sandals, Leather Cap Toe Oxford Dress Shoe, Khaki Wool-Linen Blend Suit Jacket, Khaki Wool-Linen Blend Suit Pant