Bands of different geo texture stack up on this dress sock to form subtle, intriguing pattern. The look is terrific for jazzing up your suit style in a traditional office setting.
Fits shoe sizes 8 to 12
Mercerized cotton/Nylon/Lycra® spandex
Machine wash
Imported
Related Products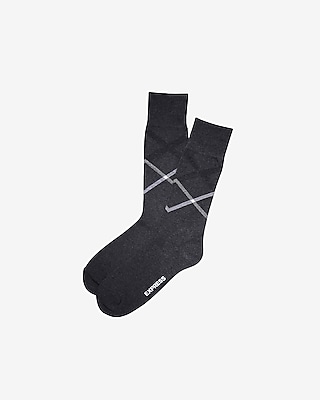 Fits shoes sizes 8 to 12|Cotton/Nylon/Spandex|Machine washable|Imported| ...
Argyle diamonds stand alone to give you a ...
For the guy whose eye for style takes ...