field diamond dress socks
2
2
Make a Splash
I bought a pink pair of these socks (that perfectly matched one of my pink ties) and they are great to wear for casual suit wear because of the gray color on the side.
January 3, 2014
Colorful!
Easy and fun to match with my other purple items from Express!
October 22, 2013
Related Products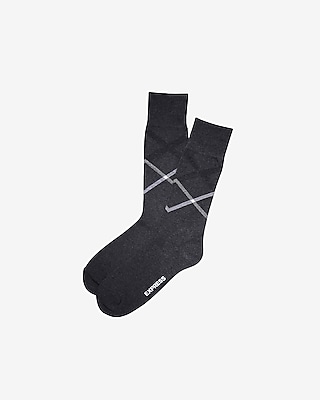 Fits shoes sizes 8 to 12|Cotton/Nylon/Spandex|Machine washable|Imported| ...
Bands of different geo texture stack up on ...
For the guy whose eye for style takes ...