CLASSIC FIT 1MX STRETCH COTTON SHIRT
$59.90
Buy 1, Get 1 $29.90
Take a refined, less is more approach to modern style with a smooth French placket and no pockets. A classic cut makes for a roomier, more comfortable fit in a dress shirt distinguished by deep color and day-or-night versatility.
Engineered point collar with removable stays
Button front, French placket
Higher placed sleeve caps for easier movement
Long sleeves with adjustable cuffs
Cotton/Spandex
Machine washable; dry cleaning recommended
Imported
Related Products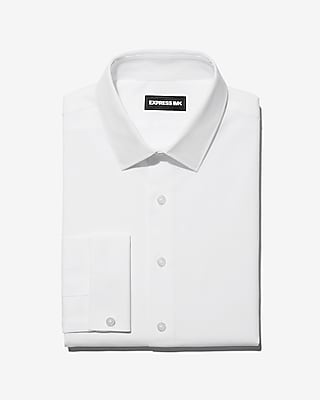 More tailored in the waist, chest and shoulders ...
Strong in tradition. Modern in style. Military specs ...